PO: Jogduar (Teok)
District: Jorhat
Assam
Chandra Kamal Bezbaruah College, Teok
ESTD 1959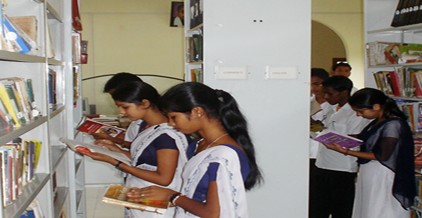 Department of Assamese
The Department of Assamese was introduced in 1959, in the year of establishment of the college. The department offers both compulsory General course and major course.. Presently, the department has four full time teachers. Among them, one has a PhD degree and other two teachers are pursuing PhD. The teachers teach both in the Higher Secondary and Degree Section.

| | | |
| --- | --- | --- |
| | | |
| | H.O.D. Assistant Professor | |
| | | |
| | | |
The students are admitted on the basis of marks obtained in the last HS Final examination. Besides the department conducts a selection test for the 'major" students.

The Department has a library of its own. The students use the library during the college hours. They even borrows books from the library. The department has a computer of its own. Besides, internet facilities are also available in the department.

Apart from the general method of lectures, home assignments, group discussions, students' seminars are also arranged. Internet facilities are made available for the benifit of the students. Access to internet is helping teachers to provide the students latest and up-to-date information.